Sealing And Bonding: Bonds that last long term.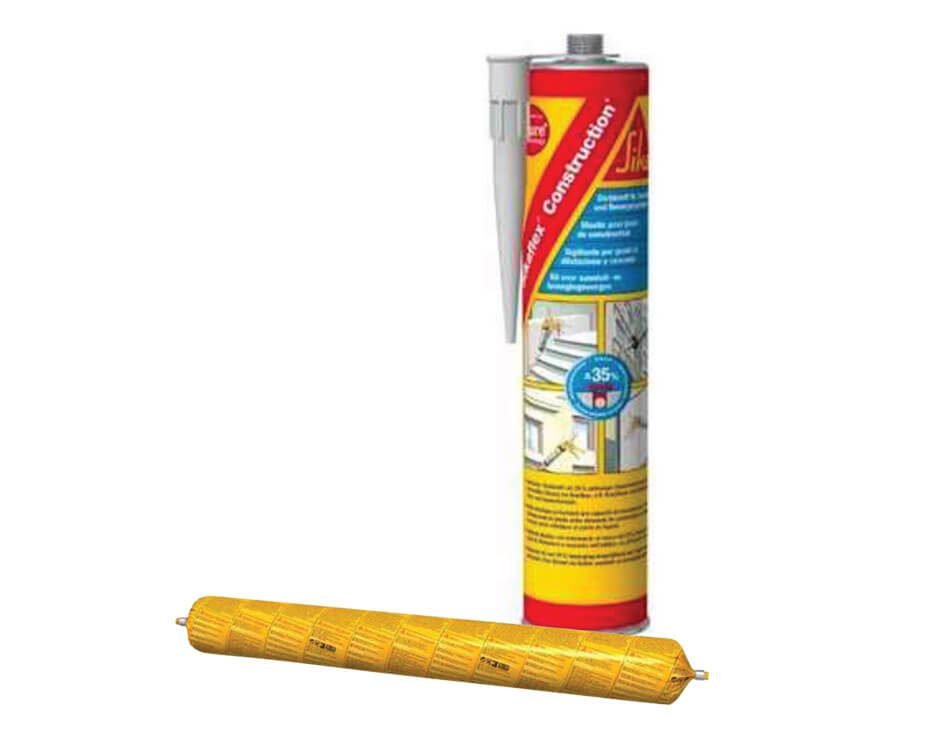 Elastic Joint Sealant For Joints In Building Construction.
Characteristics & Advantages

Sikaflex Construction is designed for movement and connection joints in construction:

Precast joints Expansion,

Isolation and control joints

Connection joints (around windows and doors, facades, metal cladding, concrete elements)

Joints in wood and metal structures

Very good weathering and aging resistance

Movement capability ±35% Good adhesion to many substances

Easy to smooth and very good work-ability

600ml sausage pack, 20 sausages per box

300ml cartridge pack, 12 cartridges per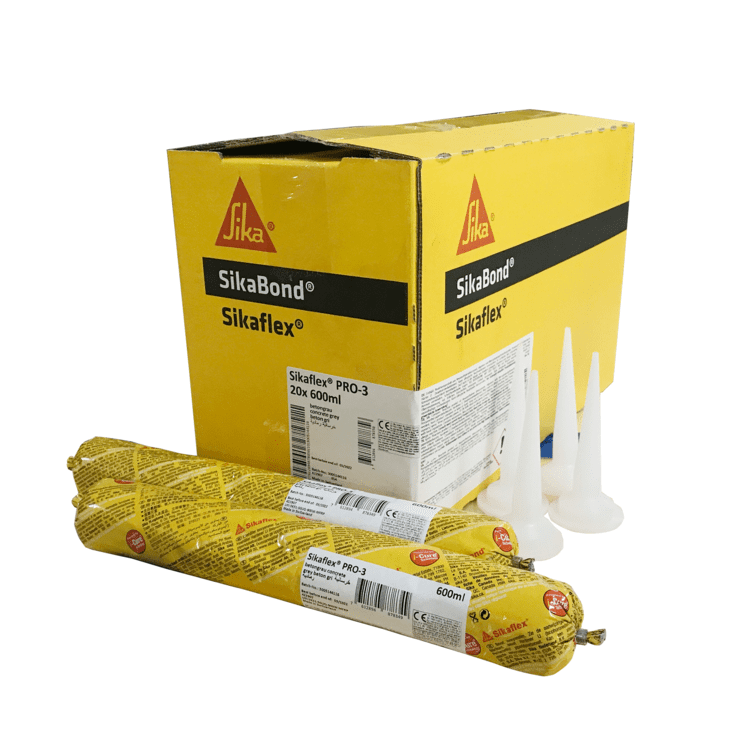 1 part high-performance sealant for flooring
Characteristics & Advantages

Multipurpose floor joint sealant for

Movement and connection joints in floors

Indoor and outdoor applications for pedestrian and traffic areas (e.g.parking decks, car parks)

Floors in warehouses and production areas

On surfaces such as in the food industry

Joints and wastewater and sewage treatment plants

Very good adhesion to most construction materials.

Movement capability 25% / 35% (for SL)

High mechanical and chemical resistance
UV stable

Very good application properties

600ml sausage pack, 20 sausages per box

310ml cartridge pack, 12 cartridges per box
​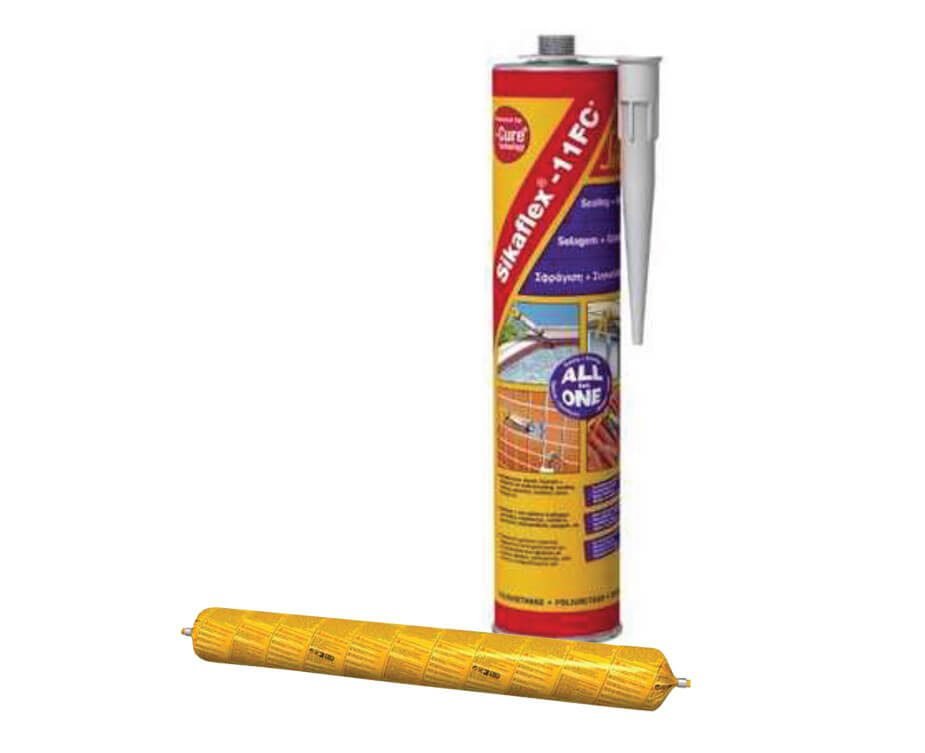 1 Component polyurethane joint sealant and adhesive
Characteristics & Advantages

For permanent elastomeric sealing and adhesion application in building construction joint sealant:

Sealing between ceramic tiles, natural stones. Flexible connection joints between concrete floors and machinery. Waterproof joints in portable waters reservoirs

Powerful adhesive Bonding of lightweight building components e.g. tiles, timber, fiber glass etc to the structure Bonding components together with different thermal coefficients
Securing sanitary fittings to concrete or tiles floors or walls

Gasket seal Unions, sleeves and flanges between cast iron or steel pipes Flange joints between ventilating ducks and termination joints Building up uneven or irregular surfaces where sealing between components is required

The multipurpose solution

Will not stain natural stones such as marble or granite

Seals and bonds in one step

Exterior and interior application

600ml sausage pack, 20 sausages per box

310ml cartridge pack, 12 cartridges per box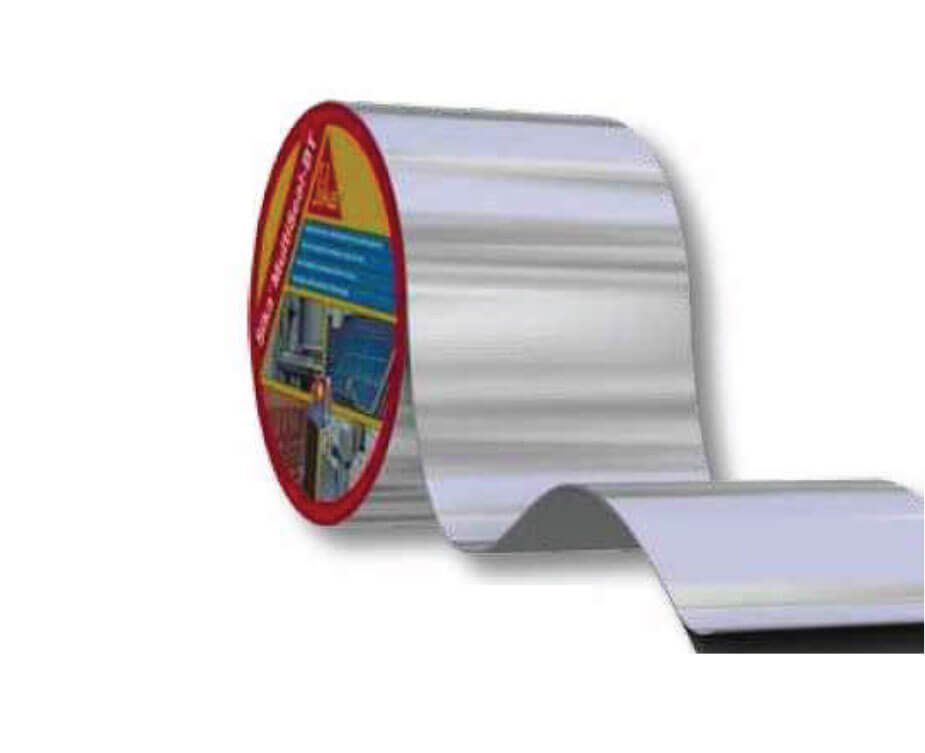 Self-adhesive, bituminous sealing tape, one side laminated with foil
Characteristics & Advantages

Sealing and repairing against water ingress in


Roofs / Terraces:

Around chimneys and skylights, joints in the parapet.

Over joints or cracks in tiles and roof cladding.

At joints between the terrace and exterior walls

Joints and cracks in asbestos cement sheeting

Around wall penetrations (such as water pipes).

Very economical and easy to apply

Good adhesion to many substrates

Can be applied at low temperatures
Sika offers sealing and bonding solutions for building envelopes
Floors and civil engineering constructions as well as interior finishing. Joint sealing provides waterproof constructions with improved thermal insulation and enhances the visual appearance of buildings. Elastic bonding enables to bond various similar and dissimilar substrates together and create unlimited possibilities for modern constructions. With Sika's extensive product range, the right solution can be provided for almost any bonding and sealing requirement.