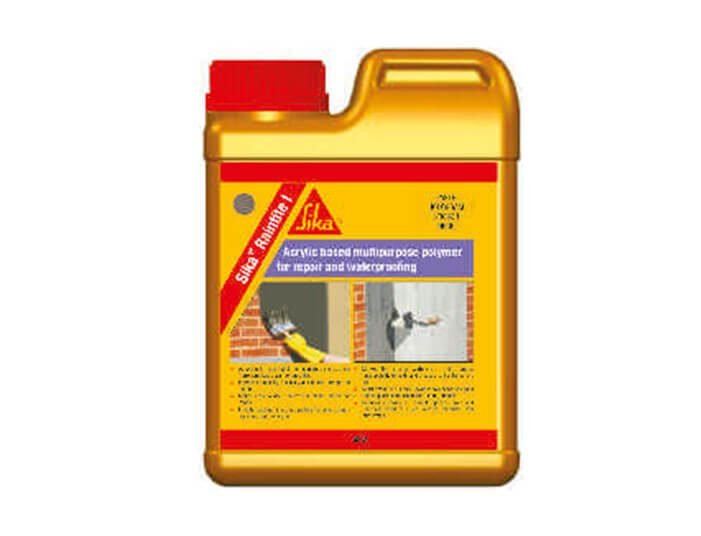 Bonding Agent in repair & plastering

Use for making polymer mortar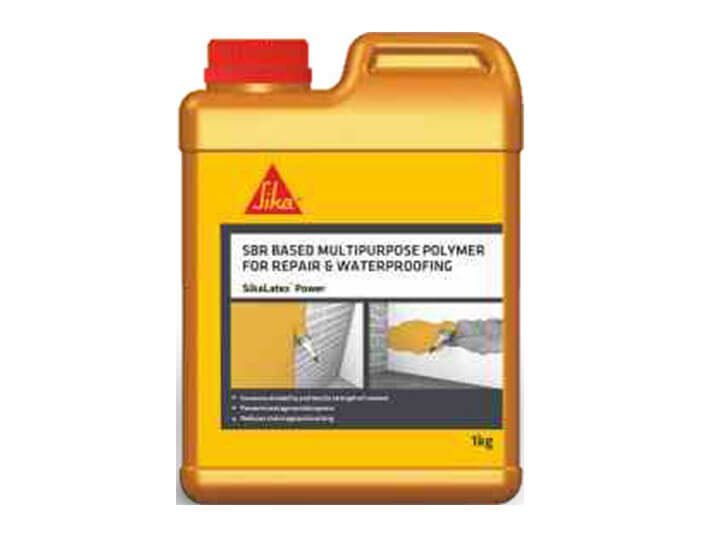 SikaLatex® / SikaLatex® Power / SikaLatex® SBR-100
Synthetic rubber emulsion

Acts as modifier cum bonding agent for mortar & slurry

Bonding tiles, plastering
2 component waterproofing system

Pre-batched components, hence ready to use

Flexible to bridge hairline crack

Flexible to bridge hairline crack
Heat reflective white
waterproof coating.
Sika® Injection-101 h is a low viscous, fast foaming and solvent-free water-reactive polyurethane injection foam resin, which cures to a dense flexible foam with a fine cellular structure.
 Sika® Injection-101 h is used for the temporary water stopping of high water intrusions in cracks, joints, and cavities in concrete, brickwork, and natural stonework.
Sika's solutions are suitable for even the most challenging requirements to keep water in or out of long-lasting structures, such as tunnels, bridges, basements, or balconies.Sika has developed solutions for special site conditions, including microbiological and chemical attack resistant products, high mechanical resistance products, free of physically linked plasticizers and ecologically sustainable products. We consider the entire waterproofing process to the last detail and can provide solutions for new build and renovation projects. Sika's long-term experience and know-how to provide both products and system solutions is a key added value for your next project.